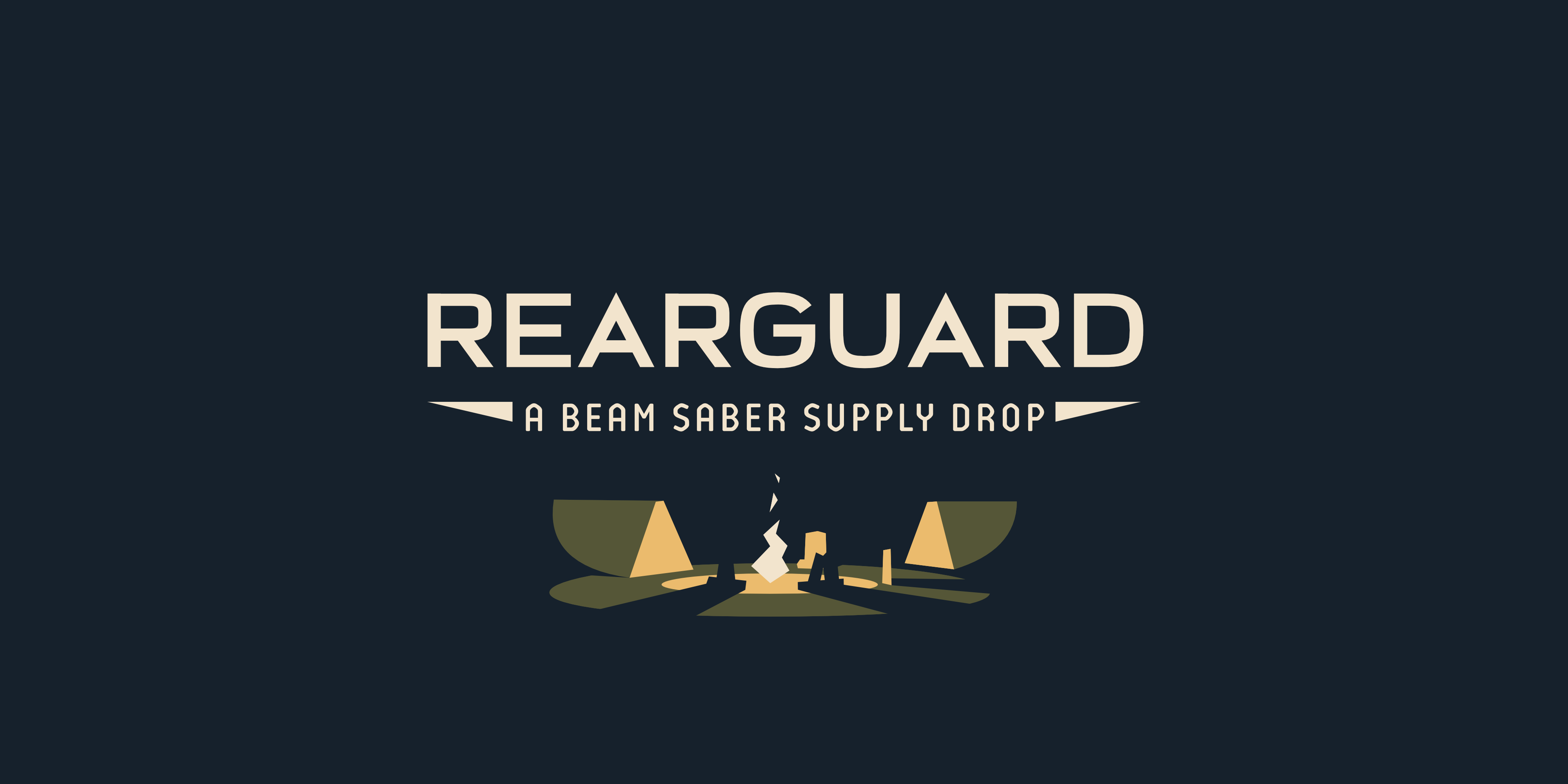 Rearguard
A downloadable supplement
There are those who say that this war will be won through numbers, that the easiest way to win a battle is through overwhelming force.
And there are those who say that this war will be won through innovation, that the it doesn't matter how many weapons you have as long as you can make one that is more dangerous and more powerful than your enemies.
The truth is a far more complicated thing. The quantity of weapons matters, and so does the quality of those weapons, but so, too, do the roads that bring those weapons to their squads. So, too, does the faith that rests in the heart of the soldier pulling the trigger. So, too, does the camera that frames every battle as a righteous victory or as senseless bloodshed.
There is always a bigger picture to the conflict.
Rearguard is a social, low-violence supplement for Beam Saber, a Forged in the Dark game by Austin Ramsay. Introducing five new playbooks and an additional squad type, Rearguard takes Beam Saber's high-stakes combat and grounds the game by introducing complicated questions of ethics, mechanics to buoy support roles, and all-new frameworks for social interaction.
This fully illustrated 82-page supplement for Beam Saber includes:

Five new playbooks and an additional squad type
60 inventive special abilities to galvanize your Beam Saber game
55 new pieces of pilot and vehicle gear
Advice for GMs and players looking to make the most of this supplement, including sections on ethics as they pertain to each playbook
Rearguard is a Small Planet Games collaboration between Rufus Roswell and Caro Asercion.
Developmental editing by Juliet Louis.
For more Beam Saber content, check out our other supply drops here:
Rearguard is a Beam Saber Supply Drop. This material is an unofficial supplement and is not affiliated with Austin Ramsay.

Purchase
In order to download this supplement you must purchase it at or above the minimum price of $20 USD. You will get access to the following files:
playbook_spreadsheets.txt
190 bytes
Rearguard 1.15 - full layout singles.pdf
378 kB
Rearguard 1.15 - full layout spreads.pdf
356 kB
Rearguard 1.15 - plain text.pdf
285 kB
Exclusive content
Support this supplement at or above a special price point to receive something exclusive.
Pay us both!
We've priced this supplement at $20 USD because we think that's a reasonable cost, but Small Planet Games is a two-person operation! Purchasing Rearguard at $40 USD compensates both of us more fairly for our time and labor, and offers support so that we can continue to make great quality games in the future.
Community Copies
Community copies of Rearguard are free to claim on an honor system basis to those who cannot afford the game at its listed price.
If you have taken a community copy from the pool, consider — but do not feel obligated — taking a moment to leave a positive review, comment, or five-star rating to help boost the game's visibility.