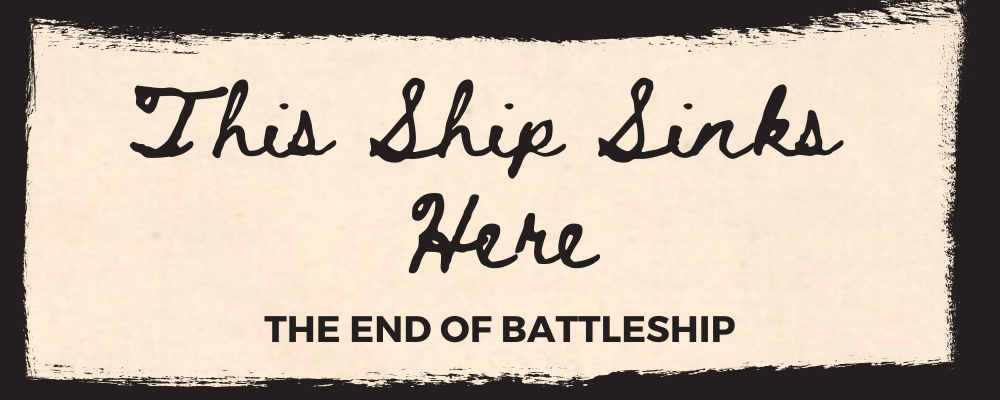 This Ship Sinks Here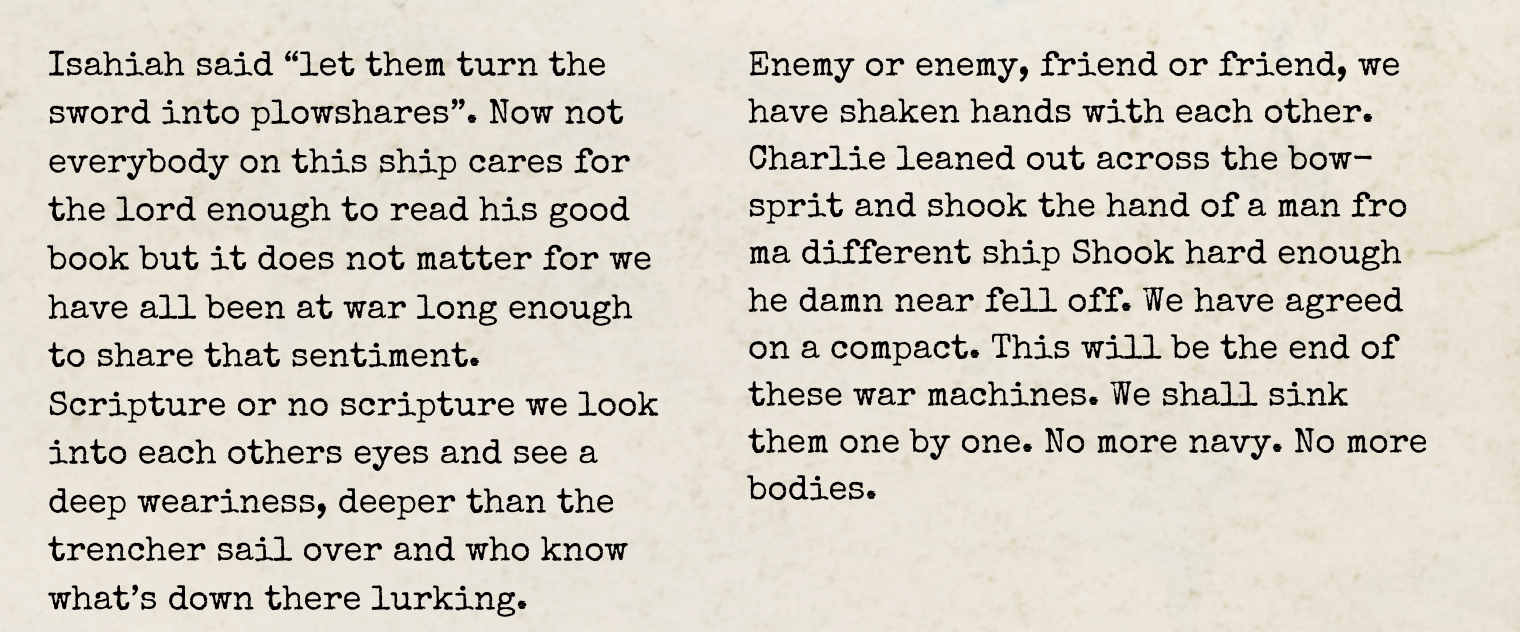 This game is dedicated to every sailor who put an oar on his back and walked until he could see no water before he built his house.
This Ship Sinks Here is an adaptation of battleship about celebrating and exploring the act of disarmament. In it two players control fleets of ships and sailors who at one point were enemies but have put aside their differences in order to destroy the machines of war they once lived and fought on. You will need at least two pieces of graph paper and a variety of drawing utensils to play.
This game contains discussions of war, nuclear weapons, death, and post traumatic stress disorder.
Download
Click download now to get access to the following files:
this ship sinks here txt.rtf
11 kB
this ship sinks here print final.pdf
11 MB
this ship sinks here standard final (1).pdf
8 MB